LET'S BE MORE ECO-RESPONSIBLE




Aramark, we're committed to reducing environmental waste, optimizing waste management, and conserving energy and water both at work and at home, thereby contributing to creating a healthy and safe workplace for our clients and employees.


Aramark's environmental policy advocates a GREEN strategy:

G - Generate pertinent information and transmit it to schools and governmental agencies as required

R - Reduce, reuse, recycle, and constantly reassess our ways of doing things

E - Exceed the requirements of environmental laws

E - Educate staff about environmental conservation

N - New methods are always sought for continuous improvement of the environmental program


A PARTNERSHIP BETWEEN YOUR SCHOOL AND Aramark

Aramark'S first concern with regard to the environment and sustainable development is to take the same path as that taken by the numerous schools that its serves. Our program is wide-ranging and responds to the requirements and practices of each school or college, whether it is recycling of various resources, reduction of packaging, saving energy and water, or other steps.

At Aramark, we recognize the importance of environmental protection and sustainable development so that we leave a better world to future generations, and we are committed to promoting these values through the services that we offer.

Adopting sustainable practices

Aramark Quebec continually develops and implements sustainable solutions that include:


Reducing residual materials, energy consumption associated with its activities, and greenhouse gases and other pollutant emissions
Recycling
Composting
Responsible water management,
Diminishing or eliminating the use of toxic materials
Using sustainable products


Aramark Quebec benefits from the distinction garnered by its national network, Aramark Canada, which has been named one of Canada's Greenest Employers in 2020. This exceptional award recognizes employers across the country who actively work to promote environmental awareness in their organizations. As a familiar name on this list for the past decade, Aramark Canada's commitment to environmentally conscious operations is characterized by longevity and growth. This year, Aramark Canada's most notable achievements included making significant progress towards reaching its goal of serving 100% sustainably sourced fish and seafood.
Learn more
Responsible Sourcing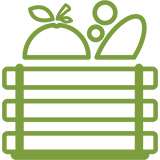 We purchase local, seasonal and responsibly raised, grown and sourced products whenever possible. We firmly believe responsible sourcing has a direct impact on our local and global economies, our health and wellness and the environment. With every purchase we engage suppliers and partners in an effort to source environmentally and socially responsible products.
Waste Minimization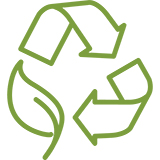 We minimize our waste by reducing, reusing and recycling. We minimize our footprint through our waste reduction efforts. Across our operations, we have established practices from initial purchase to final waste disposal that decrease the overall cost of waste both environmentally and financially.
Efficient Operations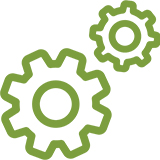 We implement practices to conserve natural resources and ensure operational efficiencies.
Fueled by the understanding that our day-to-day actions have an impact, we work closely with our clients to conserve energy and water.
Transportation Management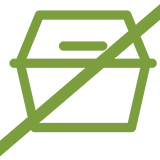 We ensure our transportation programs reduce fuel usage and emissions. Transportation provides a vital circulation system that enables delivery of the highest quality product and service. With our vehicle fleet of thousands, it's essential for us to minimize our use of fossil fuels and generation of emissions.