About Aramark
A rich history and bright future
With more than 70 years of history in Quebec, Aramark has built a solid reputation and expertise in food services management, thanks to the contributions of talented and dynamic professionals who are passionate about delivering excellent service and unique culinary experience to young people every single day.

Aramark Québec's multidisciplinary team offers services across educational institutions at all academic levels, as well as corporations, residential centres, sites in remote regions, and major cultural and sports events.
Our menus, developed by our team of chefs and nutritionists, cater to students' diverse tastes and evolving needs.
What's more, our team members continually expand their knowledge and hone their skills by leveraging Aramark's global network of resources, best practices, strategies, technologies, as well as the latest food services trends and insight

Beyond service excellence
Excellent but never satisfied. Process-driven but never locked in place.

For us, service excellence isn't just about providing great customer service but also about adopting time-tested practices and proven processes to get it right every day, everywhere, in everything that we do. And it's also about striking the perfect balance between doing something well over and over again and being responsive enough to the changing needs of young people. It's about being open to continuous innovation.
We're constantly thinking of new and improved ways to get it right so our team members can continue to positively impact the lives of young people.

Our menu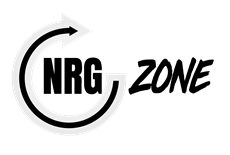 A nourishing menu in a welcoming ambience
Aramark's NRG-Zone brand concept, based on the results of a market study about the preferences, living habits, choices and nutritional needs of young people aged 12 to 17 years, is a dynamic culinary and communication program that is aimed at increasing student satisfaction and engagement, while encouraging the promotion of healthy lifestyle habits. We partner with each school to create a vibrant ambience and brand menu stations that contribute to making students feel right at home and choosing wholesome food every time they dine at our facilities.

Fresh and local ingredients are part of our menu strategy: Traditional menus are supplemented by popular foods, such hot and cold express items, including take-out sandwiches, side dishes, fruit parfaits, smoothies and yogurt, as well as made-to-order sandwiches, authentic ethnic cuisine, on-trend salad and poké bowls and an array of seasonal food options. The menu is updated based on evolving and diverse nutritional needs, lifestyles, preferences, health objectives, and ethnic preferences. In addition, our menus include Aliments du Québec au menu certified items which are designed to promote local suppliers and products throughout the year.


• Inviting food-services space that is a warm and trendy, restaurant-style café that integrates sports, music, seasonal activities, and positive key messages.

• Increased speed of service: focus on self-serve (grab and go; sandwiches, composed salads, etc.)

• More value for your dollar: quality, personalization and convenience, including combos and promotions
To learn more about our menus, refer to the Eating well section.